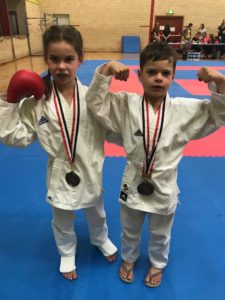 During this time when we must adhere to social distancing and self-isolation practices in order to lessen the impact of COVID-19 on our community, we are please to have a number of ways for our students and families to keep in touch.
Over the coming weeks, we will update our website and various social media profiles to include some ways for you to maintain your karate until our Dojo and training centres can open again.
For now, please follow the Yoseikan-Ryu Facebook page for updates. We are also active on Instagram, and we will post content to our YouTube channel as well.
Please refer to our website and Facebook page regularly over the next few weeks.